At Dogwood Counseling, we strive to help everyone to LIVE BETTER by:
Providing quality counseling to families, adults, and children
Maintaining ethics and integrity throughout the delivery of services
Encouraging empowerment and freedom
Exploring spirituality as a part of the change process
Encouraging growth and development of counselors
Providing inclusive,welcoming, and authentic counseling with diverse clients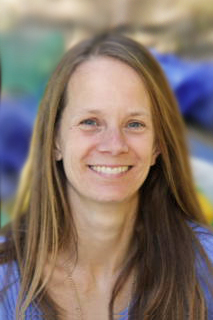 E. Reeves Howard
MA, LPC, LPCS
I am a Licensed Professional Counselor working with adults, adolescents, children, and families. I graduated from The Citadel College of Graduate and Professional Studies in 2006, and have been practicing in a variety of settings since that time.
I am particularly passionate about exploring family systems and spiritual beliefs. While I am a Christian and my counseling does not contradict my beliefs, I am able to treat clients as individuals, respecting each person's own spiritual beliefs. Clients of all beliefs are welcome.
"Creating a counseling setting where individuals and families feel empowered, safe, and supported is a top priority."
Counseling Services
Adults: anxiety, trauma, assertiveness skills, relationship issues, boundary formation, grief/loss, spiritual injuries/exploration, depression, complicated family systems, Christian counseling, and birth parent concerns.
Adolescents and children: anxiety, trauma, high risk behaviors, grief/loss, abuse and neglect, emotional dysregulation, Christian counseling, complicated family systems, and sexual behavior problems.
Families: abuse/protective clarification, prenatal counseling, parenting skills, boundary setting, divorce, and communication issues.
Professional Services
Licensure supervision: Clinical supervision for SC licensure
Consultation
Trainings and Workshops
Seminars
Dogwood Counseling, LLC
E. Reeves Howard, MA, LPC, LPCS
Counseling to families, adults, & children
t. 843.327.8083 | f. 843.353.2591
5107 N Rhett Ave., Suite 400 North Charleston, SC 29405
Reeves@dogwoodcounselingllc.com